BEST NAIL POLISH FORMULA EVER | Formula X for Sephora
5:38 PM
I'm always in an obstinate battle with my bottles of nail varnish. There's always something lacking in the trifecta of formula, colour and wearability. One brand may have amazing shades, but the formula is runny and streaky. I love the just-right thickness of this line, but the teeny weeny brush was made for elf hands and my giant paws drop it on the carpet between every pass-over.
The brand that I've liked the most so far? Not available in my region. Sad trombone.
Luckily, when you lose out on access to some of your favourites, you will find replacements you would have not normally come across. For me, my new favourite polish was to be found in the gaping maw of cosmetics behemoth, Sephora.
Formula X is the newish reincarnation of Sephora's home brand line of polishes, released not just in cooler, sleeker packaging, but with a metric shit-ton of new colours, corralled into different subgroups. There's (the all fairly self-explanatory) 'The New Classics', 'The New Neutrals' and the speccy topcoats in 'The Effects', with their own thirteen sub-subgroups.
With so many shades on offer, it's great to know that the jump in quantity hasn't affected the quality. The formula is so good, it makes my mouth water. Thick enough for a bead of polish to just chill out on the tip of your brush, but smooth and fluid enough to slink across your nail bed in a single stroke of the wonderfully flared brush. Ummff.
I tried out Ignite, a brighter-thatn-in-the-bottle "smoking red" from The Classics. As always, ignore my shoddy application skills - this girl is not a born-polisher.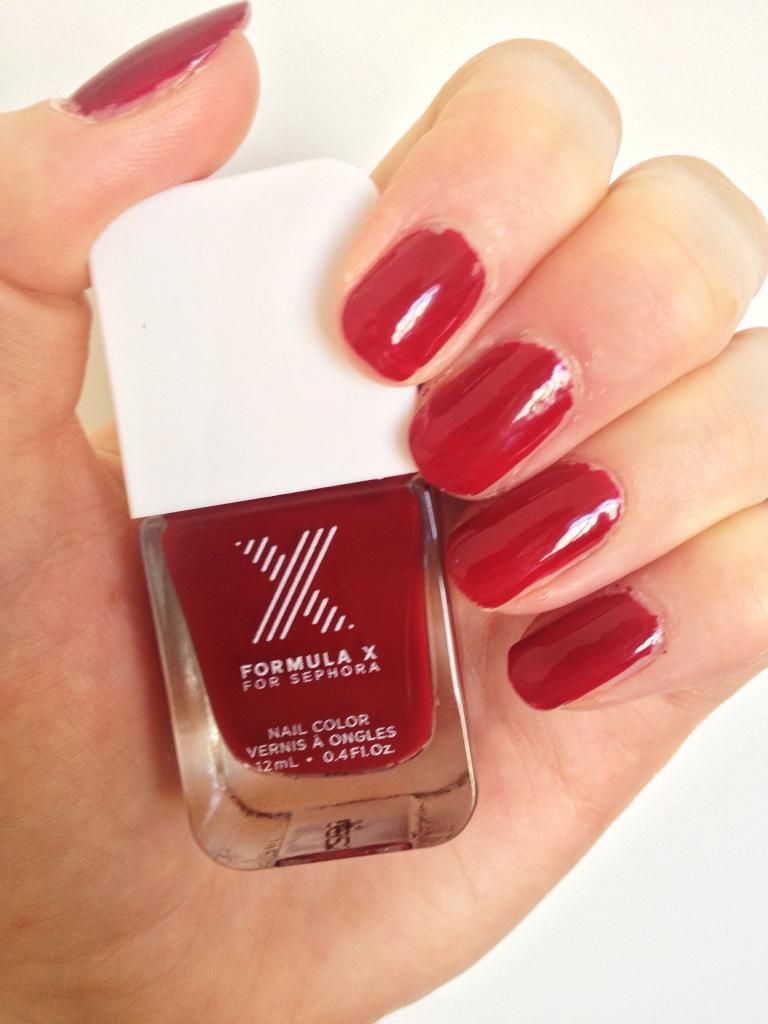 And Alive, a creamy peach from their limited edition Spring collection.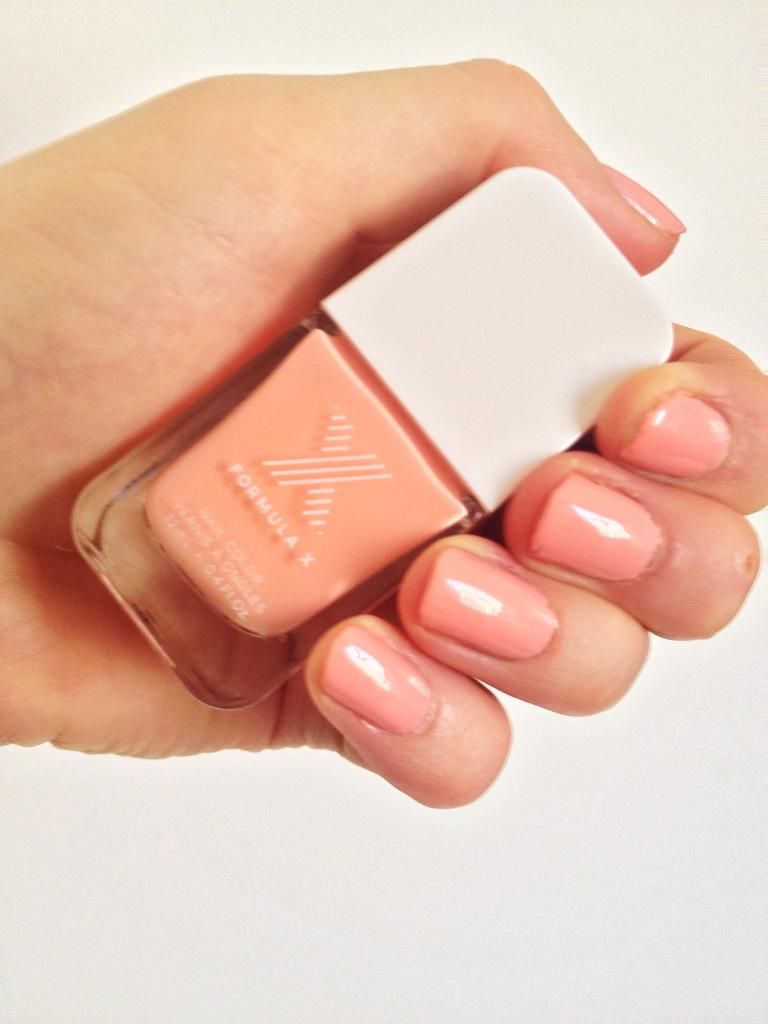 The formulas both took just two coats, and lasted about three days on me before chipping (believe me, that's a lot for what I put my hands through), while the specs and hexs effects I tried lasted at least a week. I also used the Formula X "System", a three-step cleansing, priming and top coat ritual. While it would't replace my beloved Seche Vite, and I found the cleansing step a little redundant, I loved the high gloss finish of the top coat although it lacked the uber-fast drying time of SV.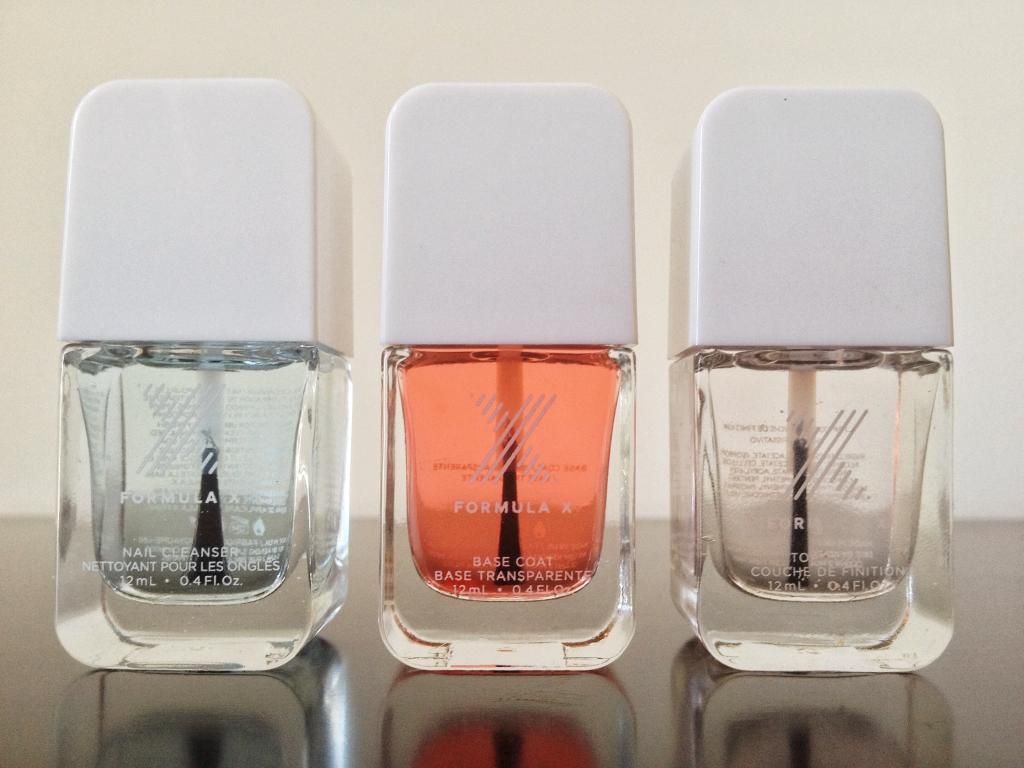 Do I rate it? You bet your sweet bippy I do.
AED49 / BHD5 / QAR49 / KWD3.75 for a 12 ml bottle, exclusive to Sephora.