Arbonne Perfecting Liquid Foundation SPF 15 - review and swatch
7:49 AM
What a week! I've been on a Revenge of the Mummy ride of emotion (roller coasters are way passé, and I found RotM at Universal Studios Singapore completely terrifying) since Boyfriend booked a one way ticket to Dubai. I've been alternating between excitement at having the bed all to myself and hysterical sobbing because I'm not the greatest at being left.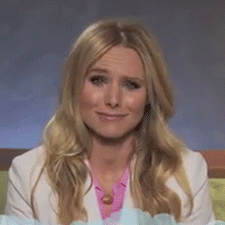 At least I had a few nifty new beauty products to keep me entertained this week, the first being Arbonne Cosmetics Perfecting Liquid Foundation SPF 15.
I'd heard of the brand before in the most vaguest of ways, and know I've got one of their lip glosses around somewhere but hadn't actually tried their line before, nor read much on them. It's actually quite nifty to be able to test out a product without any pre-conceived idea of the brand behind it, and be able to judge purely on its performance and merit.
The packaging for the Perfecting Liquid Foundation passes my very select criteria for bathroom cabinet display - boasting a sleek black lid and the always pretty 'floating' contents chamber design, having an airless pump (I loathe open necks) that disperses just enough, and surviving a few bounces off my tiled bathroom floor without a chip (this is less criteria, more an invertible occurrence).
I was sent the lightest shade in the range (I'm ALWAYS the lightest shade), Alabaster, with the line branching out into fifteen different skin tones, which is pretty extensive for the Australian market.
I found the formula pretty thin and runny, but surprisingly pigment heavy. You only need a little bit, it travels across skin very easily. It sits on the lower end of full coverage foundations, but is still about as heavy as I'd look for in coverage. The photos below show that it does a great job of covering my prominent veins, but they are still slightly visible.
Natural light
With flash
The shade Alabaster is pretty much spot-on as a colour match for my face skin tone (my arms are even paler!), being slightly pink-toned but mostly a shell cream shade.
Arbonne touts Skin Perfecting Foundation as containing light-reflecting properties, which is something I noticed - nothing glittery, but I had enough of a glow that I didn't need to add my normal dusting of illuminator. I've also got an Arbonne illuminating cream in my stash, but I'll go more into that in another post - this foundation doesn't need any help.
I'm exhausted as a hospitalised starlet in the photo above (OH HAI, PUFFY EYES) and very worried looking (but I think I get a pass for that this week), but at least my skin looks nice and even, right?
Wear time is about 8-9 hours for me, and I didn't notice any oxidation after application - what you see on first pump is what you get. Arbonne notes that the formula is non-comedogenic and moisturising, which is something my dry skin needs in a foundation.
Arbonne Perfecting Liquid Foundation SPF 15 retails for A$55.
Disclaimer: Product sent by brand for consideration. They have in no way influenced my review and opinions are my own. See my Disclaimer for more sexy details.