USA Shopping Wish List - What Should I Get?
6:42 PM
In just over two weeks I'll be headed to Hawaii for a very much-needed holiday with the Boyfriend.
He's under the impression our vacation will be a bit like this...
Yeah, it's okay I guess.
...but I'm secretly planning something more resembling this.
FUCK YEAH SEPHORA!!!!
Sorry, Boyfriend!
Naturally, I already have a long, long list of things I sell-my-extra-kidney want, but aren't stocked in Australia. Plus goodies like these, which are easy to find in-store, but the RRP offends me so.
Read on for my hit-list!
Mario Badescu Drying Lotion
This seems to be every beauty blogger's go-to for problem skin. I don't get pimples regularly enough to justify buying this here, but US prices make it awfully tempting.
Clinique Chubby Sticks
Something else that comes recommended, but I haven't tried yet due to the gap between American and Australian prices. When I was in Canada a few years back, I was shocked to see that Clinque is more of a drugstore brand, compared to the more high-end air it gives off here. Plus I got a gift with purchase after spending around $25. Crazy, right!
Maybelline New York Dream Fresh BB
I love me some BB creams and have been vigorously testing out Asian brands as well as the few we have on shelf in Australia. Not sure if this will work for me or if it's a true BB, but the whole not released in Australia thing makes it super appealing.
Real Techniques brushes
I'm woefully uneducated in brushes, and currently rely on a Nutrimetics kabuki, an Ecotools blush brush and my fingers for all my make-up needs. Time to update my brush-drobe with these lookers. I've heard that these may now be available in Priceline, but again twice the US price. To the Americas!
Fresh Sugar balms
This one is a lock-in, with a mini balm duo being Sephora's Birthday Insider gift and my birthday falling during my trip. I wish I could be this organised in the rest of my life.
Wet n Wild blush
Highly pigmented, gorgeous colours and change leftover from a fiver for some Reese's Peanut Butter Cups. What's not to like?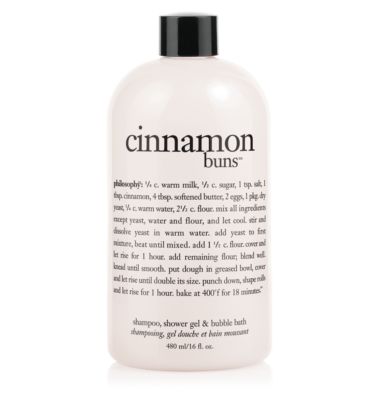 Philosophy Cinnamon Buns Shower Gel
I love cinnamon anything, so this scent is at the top of my list of Philosophy washes and lotions. Also it reminds me of Ax from Animorphs. Why yes, I'm a dork.
MAC Morange
This is the only MAC lippy I really want right now, but I'm sure my arm will be easily twisted into picking up a few more Lipcremes.
Crayola beauty range
Kimmi brought my attention to their existence, and they seem tricky to find so it would be a waste of a trip if I didn't at the very least pick up the mini nail polishes and the hair crayons, right? Right!
Demeter fragrances
Gosh I do love these singular scents. I've worked my way through about seven bottles that I picked up when they were discontinued at David Jones like ten years ago and I want to try some more after falling in love with Fig Leaf and Funeral Home. Honeysuckle, Thunderstorm, Black Ginger and Condensed Milk are all on my list, and prices start from a wee $6.
Peanut Butter M&Ms
Oh sweet baby cheeses, yes! And the pretzel ones too.
Oh, and Gimbal's Cherry Lovers Jellybeans. These are amazing and because they are ALL red, there's no annoying flavours taking up space (i.e. any flavour but red).
I'll also be hitting up all the stores in search of my holy grails - long cotton tops and jeans with a super high inseam. Doing my part for the US economy, y'know.
Now what I really want to know is what I'm missing from my list? What would you buy with the glorious American dollar? If I were to maybe to pick up a little something something for a future giveaway, what would you like to see added to my shopping basket?
*All product photos taken from the respective brands website*