Manning up - my five favourite men's fragrances ladies should try too
10:16 AM
A girl on the M30 snuffled away next to me earlier this week. "You smell AMAZING!" she whispered. This is becoming a common scenario for me. Not because I totally kill with the public transport ladies, or because I have a lovely natural scent, a heady musk if you will. It's because I smelt like something comforting, something that she couldn't quite put her nasal passages on. I smelt just like her boyfriend in the best possible way.
Having read the title of this post, you of course now know why I smelt like her boyfriend, right? It's because I was wearing her manfriend's signature scent.
Now, I know hitting the boy's fragrance bottle isn't groundbreaking stuff, but there's a lot of ladies out there who may sneak a spray of their fella's fragrance once in a while, but don't dive into the men's perfume section at David Jones or what have you. By ignoring these choice scents, you're missing out on almost half of your possible options! What if your, and I mean YOUR signature perfume was one of the man-branded marketing miracles, and you are unknowingly missing out of years of nasal nirvana?! Silly, right?
As always, I'm here to confuse help, so buckle in for a nice long read. I personally feel that Autumn (which it is currently down Australia way) is a super time to man-handle your pulse points. Weather is cooling down, you're retiring your Summer scents, but may be hesitant on hauling out the cosy Winter warmers. A guy's pong in a bottle (I'm running out of words for perfume here!) could be the perfect inbetweener, as many feature notes like amber, musk and warm woods.
Ready? Of course! Scared? No way! You're super brave! Here are my favourite manliest man scents for you non-men to try.
My number one man jam is the divine Amber Pour Homme Intense by Prada. Bergamot warms with its earl grey note, a clean patchouli and spicy myrrh creates a dark chocolate note, and the Madagascan vanilla makes it purr. I got this for myself and Boyfriend is the one stealing sprays when I'm not watching.
Try if: You like a woody gourmand, but want something more serious.
Reminds me of: A spiked Thierry Mulger Angel or one of many Black Phoenix Alchemy Laboratory oils on heat.
cK Crave was never popular with the masses. Launched in 2002, and based on mobile phone and beeper culture (BEEPERS? In 2002?! What?), it never really had a chance and was discontinued a few years later. But, y'know what, I like the little guy! It's a little overly excitable, uncool with the rest of the cK crowd and all wrapped up in a awkward casing but it has merit. It's a fresh clean scent that is sweet without a fruity overdose that so many gal smells suffer from.
It's a whole bunch of notes competing (hydrophobic palm leaf, "fluorescent fresh accord", frozen green notes, bergamot, star fruit, crushed basil leaves, coriander leaf, cardamom, white sage, pimento berries, birch wood, musk, tonka, sandalwood, lichen, nutmeg and vetiver. Phew!), but as they are all so watery and laid back, it kinda works. It's not a sophisticated or even very well done scent, but it doesn't pretend to be anything other than fun and easy to wear. Crave is always on sale somewhere (Chemist's Warehouse has it for a low $29 bucks) and
despite being discontinued a while ago
hasn't been discontinued despite
Basenote's
lies, so we won't be running out anytime soon.
Try if: You like sweet, clean, citrus scents with a bright and artificial base.
Reminds me of: Clinique Happy, Fresh's Clean line and Liberte by Cacheral.
Oh hai there,
Marc Jacobs Bang
! Look at you, all shiny and flashing your silver. I know some people think you've let them down with your one note wonder spritz, but rest assured that I still care. You see, I understand you. I know that you're a giant blast of black pepper, tempered only by some soft woods and a shake of white pepper. I know that as a solo scent, you don't have that multifaceted depth I crave. It's okay, you're superficial, and that's not such a bad thing. Rather than treat you like just a pretty face, I prefer to partner you up with a stylish lady or two. Have you met
Stella
? She's a little shy, but pepper her roses and she can be more party gal than wallflower. Or I'll spray you over
Vanillary by Gorilla Perfume
to really knock that boozy creme brûlée note up a notch. Bam!
Try if: you want to layer scents. Give soft florals and feminine fruits a peppery kick in the pants, and never look back.
Reminds me of: A heavy dose with my Spice Weasel.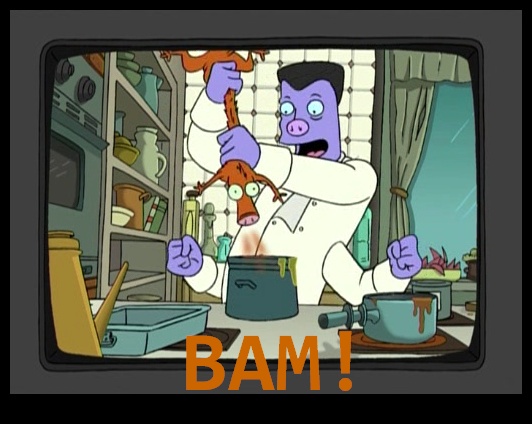 Sisley's Eau d'Ikar was launched last year as the brand's first foray into the men's fragrance market. It was also the first scent I tried from the brand. Eau d'Ikar is really tame for a mastic scent, but a good ease in to this sweaty, primal note. The mastic is met with sharp oranges and limes, cold iris root and dirty carrot seeds. Throughout, the sweet vetiver keeps it fresh and bright. It dries down to an old-school cologne base that is delicate and powdery like parma violet sweets. The Boyfriend hates the first five minutes of this on me, but give it time to develop and he wants to know if he can try it too.
Try if: You're ready for a 'grown-up' masculine scent that throws back to some of the classics. Think Dior Homme, Monsieur Balmain and Cavalli Homme.
Reminds me of: Prada Iris d'Infusion, Terre d'Hermes and Chanel No. 19 Poudre (it's all in the iris).
I'm sure you know this one! Bulgari Black is technically unisex, but it's always hidden way away in the men's section of your local perfume discounter. Assertive with its burnt rubber opening and fading down to a chemical-tinged vanilla. Notes of warm baby powder and Bulgari's signature tea gives the urban vibe a comfortable base. You are guaranteed to love or hate this one - but it's popular for a reason. A unisex classic.
Try if: You want to harden up a girly outfit or want to try something industrial without heading into the more expensive niche brands.
Reminds me of: New tires soaked with vanilla black tea. Nothing else compares.
An honorable mention goes to the spicy meatball that is
Viktor and Rolf's Spicebomb
. You
will
can read my earlier review
here.
And with that, I think we're done!
Do you like to wear fragrance that's marketed as for men? If you're a guy, do you like lady-scents for yourself (the Boyfriend dabbles, mostly unknowingly and I work with a guy who works his
Bottega Veneta
like the rent's due tomorrow). Love to know your thoughts.